How Business Owners Can Batch Create Reels (The Easy Way!)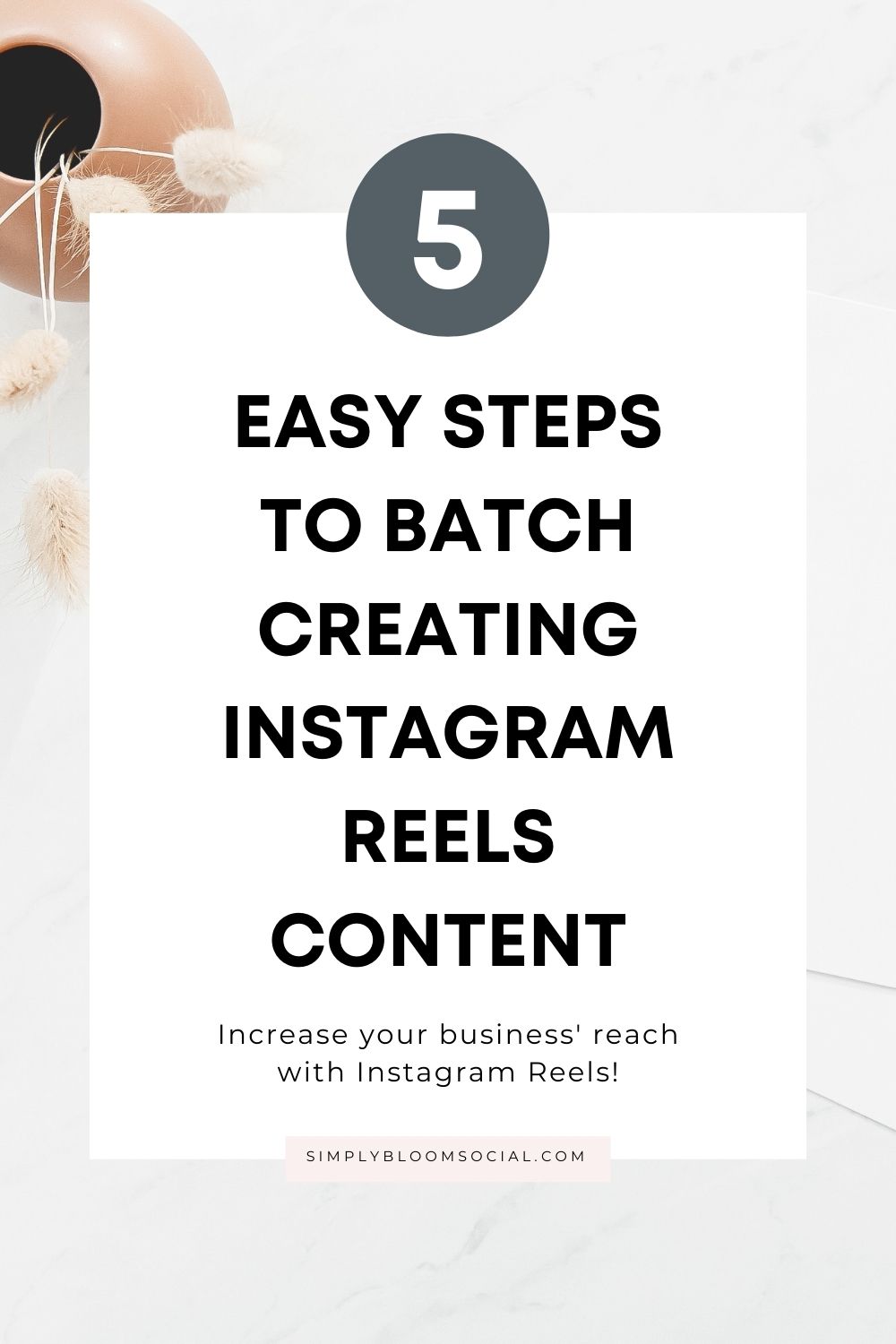 If you haven't started creating video content for your business, including Instagram Reels, it's not too late.
What is social media content batching?
I've been exploring Reels since they first launched in August 2020. I've followed trends, done the famous "30 reels in 30 days challenge" and had my share of viral Reels. I also had the opportunity to teach about Instagram Reels during the 2021 Pet Summit
, a virtual conference for pet influencers and entrepreneurs, and taught a workshop during my social media marketing certificate course.
That said, I'm pretty familiar with the feature (and all the fun glitches that come with it, IYKYK) and I know how time consuming creating Reels can be–especially for business owners like you who don't always have the time to create content, right?! That's why batching your Reels content will quickly become your BFF. Promise.
If you've never heard the term batching before, this basically means creating content "in bulk", all at once, so that you can save it and post it over a few weeks. In addition to batching, I also like to group the same tasks together. That's the real key to saving time!
A quick and painless content creation process
Ok, let's jump in. I'm going to walk you through 5 steps to batching your Reels and grouping your tasks, for a quick and painless content creation process!
This is the exact process I use to create my Instagram Reels, and it only takes me a couple hours a week.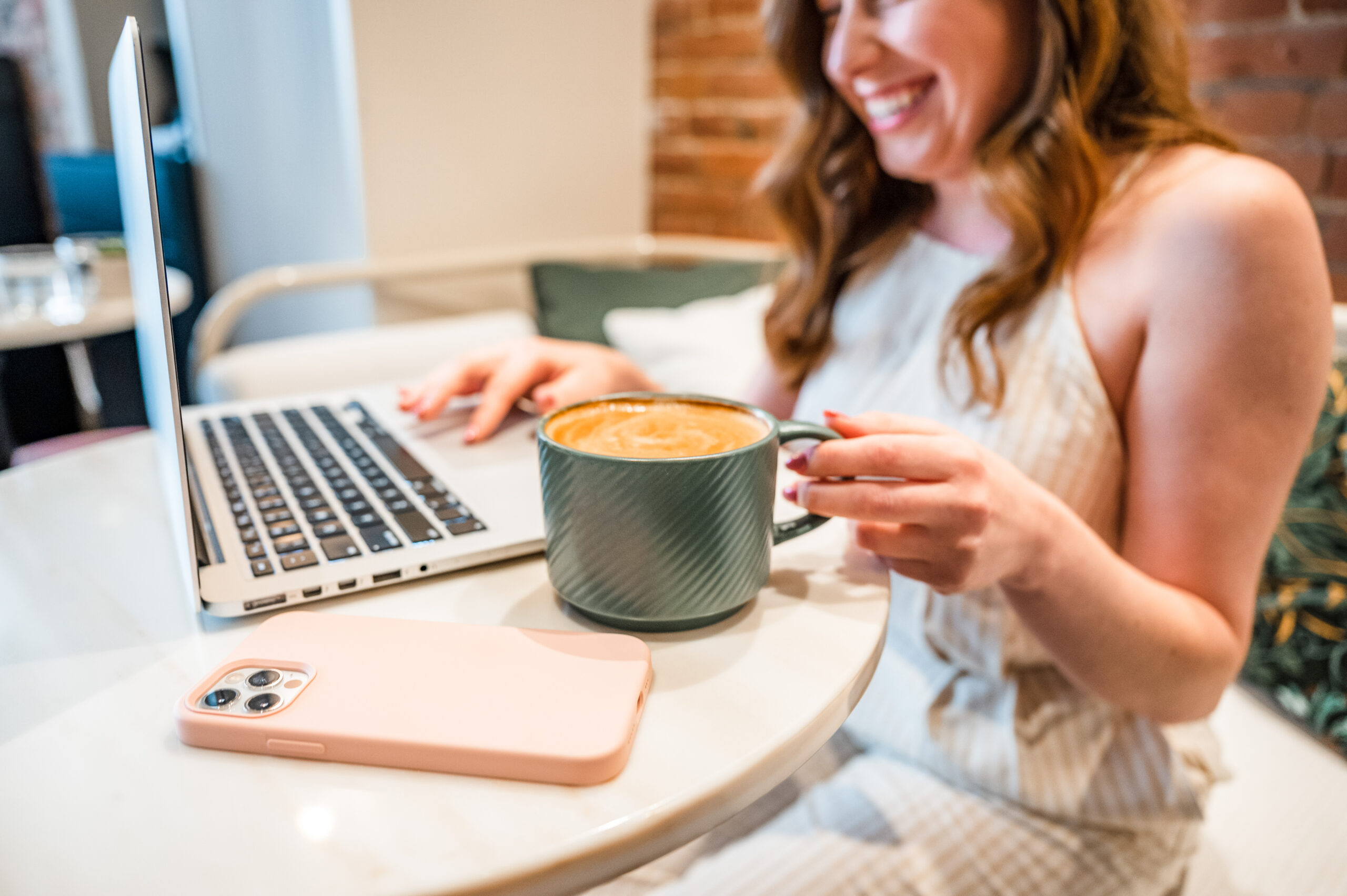 1. Planning out your content ideas

2. Finding the right audio for your Reels
There are a few ways to use audio for your Reels: you can use your own voice as an original audio (this would be the case when you're talking to the camera), you can hop on a trend and act out a lip-sync audio or you can find other trending music to use for a "faceless" text-on-screen Reel, or product Reel.
Using different audio from the Instagram music library is a great way to increase your account's reach. Your Reel will appear on that audio's page when you use it, and users can discover your account by visiting a specific audio page.
My favorite way to discover new, trending audio on Instagram is Laura's Reel's Report (@bsquared.social). Every week, I get 4 fresh, trending audio sent straight to my inbox. The best part? She provides examples for how to use each audio. Like, I don't even need to think!
Gone are the days of scrolling through the Reels explore tab to find music! Talk about a time-saver.
Make sure to save the links to these audios in your content planner or to the notes app on your phone so you can easily access them when it comes time to film.
3. Filming your Instagram Reels
Now that you have all your content ideas and audio in order, set aside an hour in your week to film your Reels. Film them in order of easiest to film to most difficult or time-consuming. Set a timer for 1 hour, so you don't end up spending the entire day filming (trust me, it's happened lol!)
BONUS TIP: limit your takes to 3. If it's "not working" after 3 takes, let it go, and move on to the next one. 
For the best quality video and optimal lighting, stand in front of a window during the day. If you can't film during the day, I highly recommend investing in a ring light. 
Watch this Reel to avoid common lighting mistakes.
During this step, don't stop to edit anything, just film, you'll edit later.
4. How to edit your Reel so they can't scroll away
Now it's time to edit your Reels. Personally, I like to film and edit outside of the Instagram app. I use InShot to edit multiple clips, because I just don't have the patience to deal with the Reels app crashing
(who does?!)
PRO TIP: when editing a talking-to-camera Reel, make sure you remove any dead space where you might be thinking, pausing or "umming".
The goal is to get your audience to watch your Reel all the way through. This sends good signals to the algorithm and will help your video get seen by more people. Good editing is key!
5. The key to captions for Instagram Reels
Instagram is currently testing a more immersive display. This may or may not get updated officially, but this does affect how captions are shown.
This is why the first line of your caption should act as a headline. Include all the juicy details in the Reel itself, and a catchy headline for the caption, so users are inclined to click the "see more" button.

Need caption inspo? Check out these 99 Reels Caption Templates from Your Social Team, strategically created for people to read your Reels caption.

Now it's time to publish! For your Reel cover, you can either create your own (here are some awesome templates by Your Template Club you can use) or pick a still from your Reel. Easy-peasy!
And there you have it! You're ready to batch create some reels following these 5 easy steps! Have you tried this content creation process yet? Head over to @simplybloomsocial on Instagram and let me know how it goes!
Full disclosure, some of the links included in this post are affiliate links, which means I earn a small commission if you click through them to make a purchase. I only recommend tools and products that I use, trust and believe you can benefit from.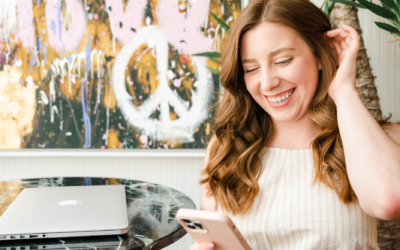 Just started a new business? Start sharing it with your ideal client by creating an Instagram business account. This 7-minute read will take you through the steps to setting up an Instagram account for your business.
read more
Subscribe To The Mailing List
Helpful social media tips sent straight to your inbox