Social Media Consulting & Strategy Services
Social Media Consulting & Strategy For Entrepreneurs Who Want To Grow Their Online Presence
PROFILE Audit + 60min call
Focus Hour
What's included?
The Focus Hour is a social media consulting service perfect for you if you're comfortable using social media, but need some help when it comes to strategies for growth, brand awareness and community engagement.
During our 1-hour call, I audit your Instagram or Pinterest profile and we focus on one specific area you need help with (organic growth, engagement, content strategy, Reels, etc.)
The investment is 145$CAD and includes:
a profile audit
suggestions for ways of optimizing your profile based on your needs
Q&A
strategies you can start implementing immediately
Recap document of our call that include helpful resources and checklists
Perfect for you if:
You want your Instagram or Pinterest account audited to see if you're on the right track.
You want to run your own social media, but need advice as to where you should be focusing your time.
You have specific questions about Instagram or Pinterest's features and how you can use them strategically.
You want to learn how to build a content strategy to reach your ideal audience, build an online community and increase your sales.
The Focus Hour is the perfect opportunity to get your Instagram or Pinterest account evaluated. Let's discuss your business goals and how social media can help you achieve them.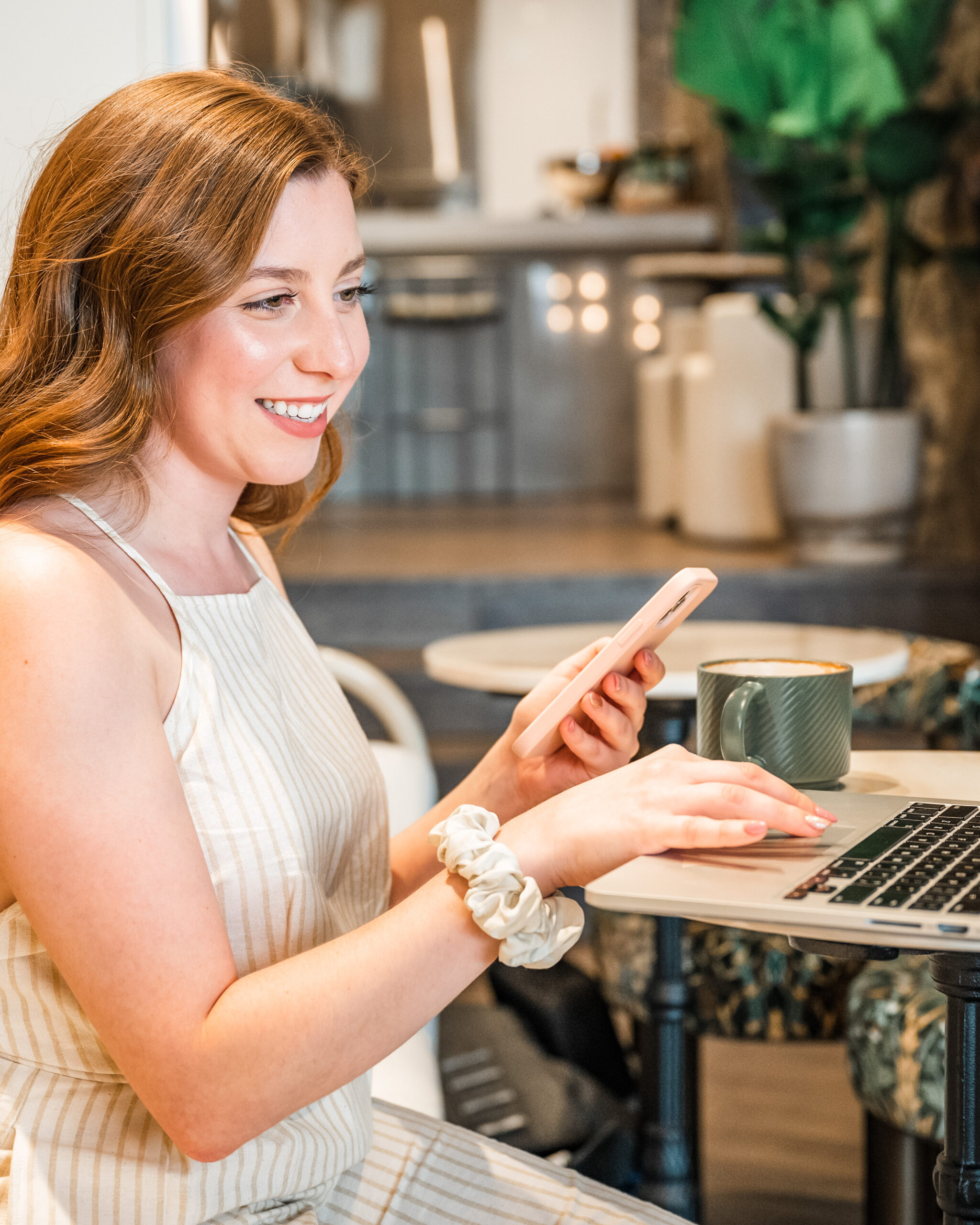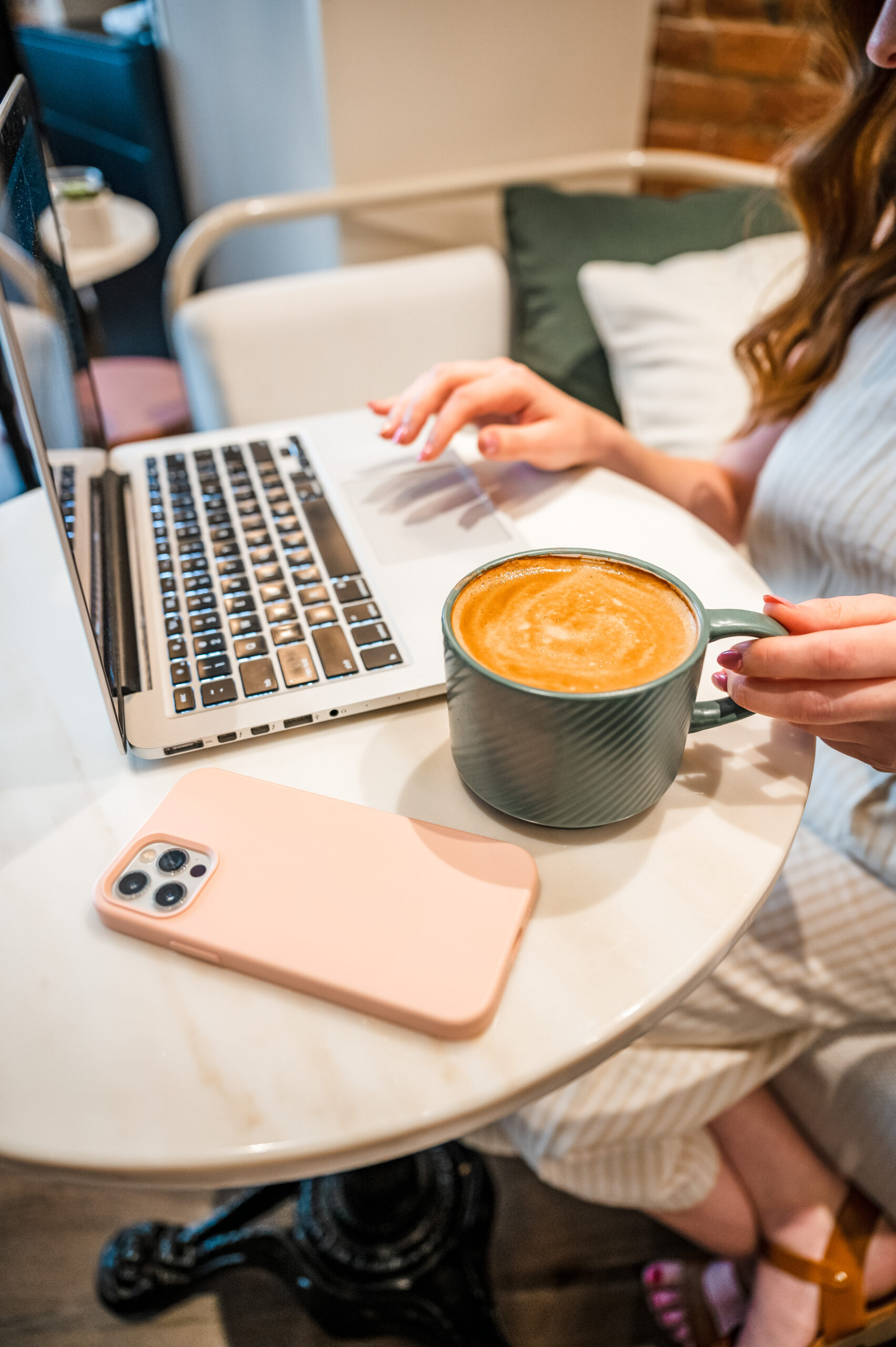 FEEL EMPOWERED TO RUN YOUR OWN SOCIAL MEDIA, SIMPLY
Strategy Simplified
What's included?
Are you new to Instagram and you don't know what type of content to create, how to attract the right audience or how to sell your product or service?
This done-with-you service is for you.
Includes:
-A collaborative partner (me!) who will work with you every step of the way to build your content strategy
-Weekly consulting calls for 6 weeks
-Monday-Friday 9am-5pm email support during the 6-week intensive
Over the 6 weeks you'll learn how to:
1-Optimize your Instagram profile and set SMART objectives
2-Identify your ideal audience and create a content strategy
3-Understand insights and metrics
4-Write better captions, use the right hashtags and engage with your ideal audience
5-Use Instagram stories + lives strategically
6-Create engaging Reels using best practices
Investment: 1755$CAD
A 6-week intensive to build out your Instagram strategy. This done-with-you service provides you with the tools you need to efficiently run your business' Instagram account and start converting followers into customers.
Strategy Simplified is perfect for you if:
You're looking for social media support, but aren't quite ready to hire a full-time social media manager.
You're looking for an organic growth strategy (not paid ads).
You want to set up and implement a content strategy (from the  groundwork to the creation).
You need help understanding the apps' technical features and the content you're creating.
You want to learn how to batch create content to save you time.
You want to build long-term trusting followers that will convert into clients.
Tap below to fill out an application form.
SAVE TIME & GAIN PEACE OF MIND WITH OUR DONE-FOR-YOU SERVICES
Social Media Done For You
Two NEW services coming soon!
1. VIP DAY: Launch Package
Does the thought of launching a new product or service on social media stress you out?
Planning a launch can be exhausting! Leave it to me to do all the heavy lifting for you.
All you'll need to do is schedule the content and watch the sales roll in!
2. Social Media Strategy: Your Online Presence Action Plan
Let's face it, if you don't have a social media strategy for your business in 2022, you basically don't exist.
When we Google your business, what shows up?
Your comprehensive social media strategy takes you through all the details you (or a social media manager or VA) will need for implementation and execution. Whether you're a new business or in need of a social media overhaul, a social media strategy is the first step toward levelling up your online presence.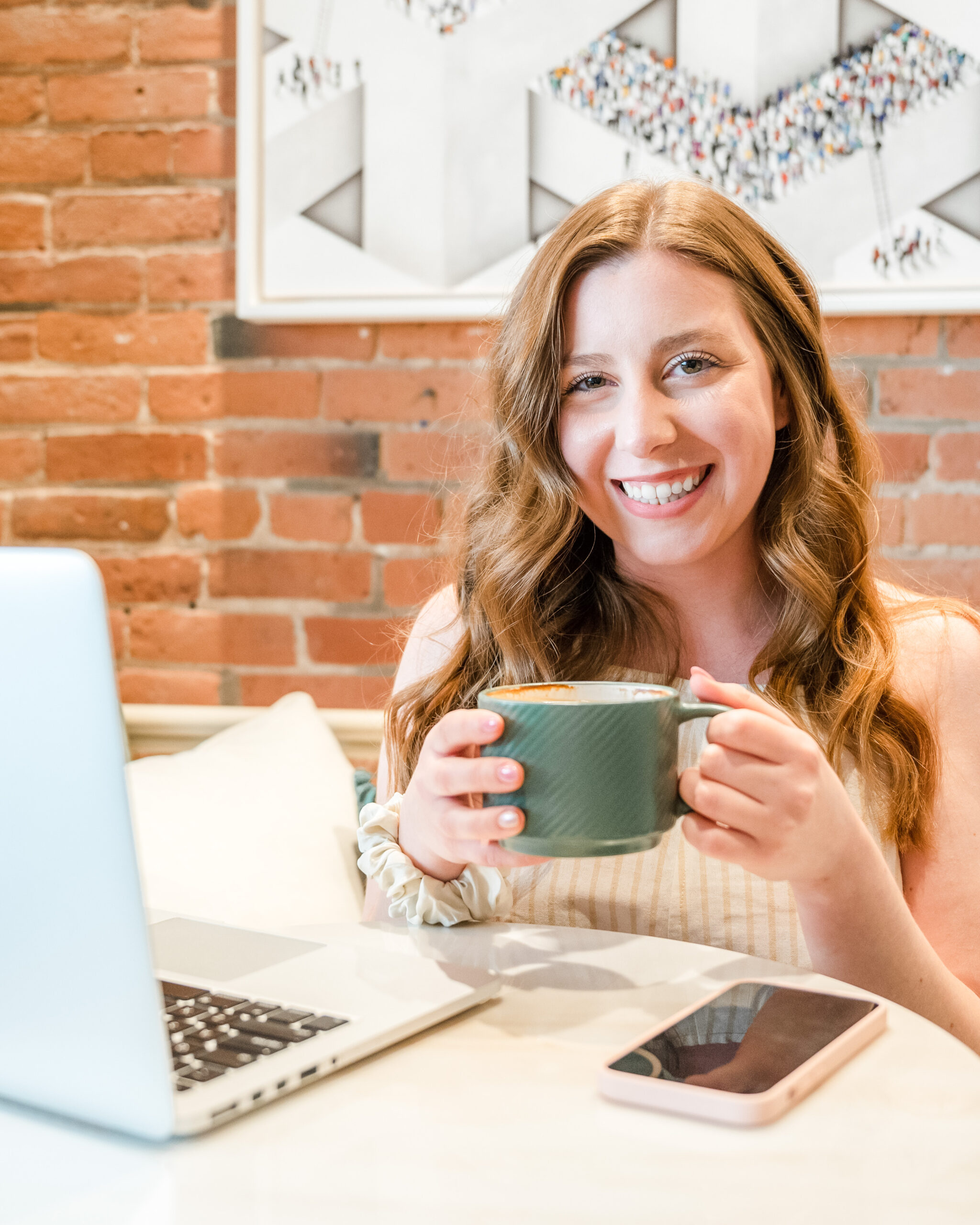 Plant the first seed toward a successful social media strategy!